2mag MTP & Microtiter Line
Small But Mighty
Designed specially for stirring with MTP well plates. 6, 12, 24, or 96 stirring positions. Volumes from 0.5 up to 20 milliliters. Stirring speeds up to 2,000 rpm.
2mag Large Volume & Industrial Line
Pack A Punch
Large volumes and viscous media have met their match. 1 stirring position. Volumes up to 1,000 liters. Stirring speeds up to 2,000 rpm.
2mag Cell & Tissue Culture Line
Get Low
Low speeds and warm-free to protect your delicate media. 1 to 4 stirring positions. Volumes up to 5,000 milliliters. Stirring speeds from 5 to 250 rpm.
Direct Controlled:
Want the control buttons conveniently located on the front of the device? Whether you are stirring 1 vessel or 10, 2mag has you covered. Direct controlled MIX Stirrers are available with 1, 4, 6, 8, 12, and 15 stirring points. See below for options. All include power supply and power cable.
Remote Controlled: MIXdrive 1
Remote Controlled:
Need the stirring drive located in a separate location than the control unit? No problem! Remote controlled MIXdrive Stirring Drives are available in a variety of stirring positions, including models/lines with 1, 2, 3, 4, 6, 9, 12, 15, 24, 60, and 96 stirring points. See below for options. See product pages for compatible control units.
Blog posts
Magnetic stirrers are key pieces of lab equipment that are used in a wide range of projects. They play a critical role in agitating and mixing mediums used to conduct experiments....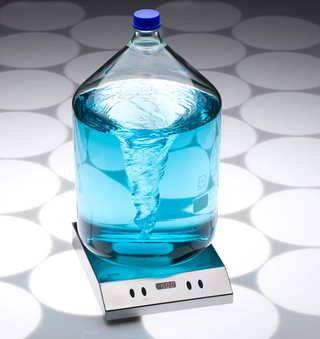 Magnetic stirring systems are a cornerstone in any laboratory. However, not all magnetic stirrers are created equal. There is a great deal of variability in this product category.